Small Business Services
Are you ready to build a stronger online presence for your small business... yesterday?
Do you fall into one of these categories?
You've been saying for the last 12 years that you should probably redo that website developed in 1997.
You are posting on your Facebook small biz page all the time, but "it's just not working."
You keep hearing about these blogging, digital marketing and social media things, but you'd rather just do the stuff you're good at.
Yep - this is you? Awesome.
Congratulations, you're in the right place.
GRIT helps small businesses tell their story and build relationships online. Because we want people to understand what you do, and care about the issues you address. We want to help you show up digitally, be a thought-leader in your area, and help you develop relationships with people online.
Do you know what makes GRIT different? GRIT HQ differs from 99% of other marketing and web design firms in one big way - content creation is our brand. We do the grunt work. When you partner with Grit, we craft the entire representation of your small biz - from branding to social media to website to ongoing content creation.
Explore the services we offer below.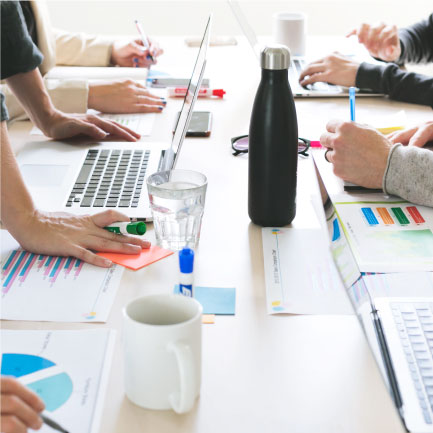 ❝ Responsiveness, flexibility and a cutting-edge approach to marketing are the building blocks of GRIT HQ. GRIT HQ is a true asset and their knowledge is very valuable. I would definitely recommend working with GRIT. ❞
By partnering with GRIT, you're assisting nonprofits to access high-quality marketing services. A portion of GRIT HQ small business packages go to offset the cost of our packages for nonprofits.